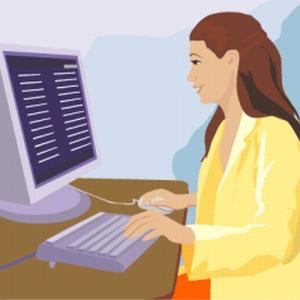 The Joy of Service
Over the years I have developed an extensive skill set in a variety of areas from writing to problem solving, designing projects, public speaking, software testing and more. It is with great joy that I now offer these skills in a freelance format to those who wish to hire me and receive the gifts that my skills can bring to them.
Many people and businesses are doing projects these days in which freelance contractors such as myself can play a valuable role.  With more and more emphasis on acquiring the benefits of a team without having to have everyone on your long-term payroll, freelancers such as myself can provide the temporary or part-time skills required.
The blessings for me include that I love working with a variety of people and of course doing telecommuting has many benefits, the least of which is getting to work from the comfort of my own home.
I accept projects from a few hours to ongoing part and full-time.  
 

Primary list of what I offer:
Writing of all sorts from technical to creative
Editing (both for grammar and content)
eBook editing, formatting, publishing assistance
Social Media setup and maintenance
Have a project? Request my assistance here: Send Me A Request  …
or Call me for a free 30 minute consultation: 541-557-1519!
Thank you again for your interest in my services.  Namaste.