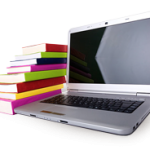 The following is a primary list of services that I offer.  My general fee is $45 to $55/hour dependent upon the specific task. Editing books can also be priced by the word count, when the book comes to me for grammar/syntax/formatting or final editing.

Ready for some help? Request my assistance here: email me at ksapro33@gmail.com or  Send Me A Request 
Desire more information?  Keep reading ….
Editing Services
Are you creating a book or eBook but are not sure how to format and publish it? Perhaps you also desire help with editing and input on content.  I can help with all these things.  
As an editor and published author I am aware of the intricacies of getting books and eBooks completed and ready for the publisher.  It can be a daunting task if you are new at publishing, or just if you are just busy!  

Editing (both for grammar and content)

Books and eBooks


Websites content

Articles



 Note: Editing can be priced per hour or by the word.  Detailed editing which includes syntax, grammar, sentence construction (or reconstruction) is seven cents per word (.07/word).  Final edit is five cents/word (.05).  Content design assistance is priced per hour due to the word count fluctuations.
Ready for some help? Request my assistance here: email me at ksapro33@gmail.com or  Send Me A Request 
Writing of all sorts including:

Technical writing – user's, design & test manuals

Blogging

Creative writing

Educational writing

Press releases

Copy writing
Validation Testing Websites – Having your website be accurate and user friendly is of utmost importance if you wish to have customers enjoy their visit and return regularly. My background in testing software allows me a keen eye for giving your website a top to bottom check over to find problems and make user interface suggestions. You receive a point by point report – generally in outline form providing you with everything that I find that requires correcting, such as:

Links that don't work

Languaging edits

Drop down and other feature mistakes

Graphic details follow through

Form function issues

… and more dependent upon your website
Thank you for your interest in my services 
I look forward to assisting you!