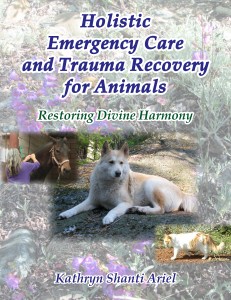 As I am completing my first book for publishing, it came to me to write this post to share a bit of what I have learned along the way.  I am also writing this in part as a forgiveness process to myself for not doing enough research on how to get my book formatted well and inexpensively before sending it to a publisher.  My hope is to save other new authors money, time and frustration through these basic pointers for not taking the long and windy road that I  chose on my first go round.
 With all the new platforms that people read and listen to books now, publishing is a new and different world than it was in the past.  I live in a small town full of artists, authors and other creative folk.  One thing is for certain, creative minds all have their own ideas of how to get things done, and they are not always the simplest or least expensive!
With that said, my experience has been that there are many different ideas and techniques of how to get one's idea on paper and then to a publisher – Self or otherwise.  What I am sharing here is a brief accounting of some of the things I have learned – especially in the realm of Self-Publishing.
Keep it Simple – the publishing platforms that I am working with (Create Space, Book Baby, etc.) desire your manuscript in either PDF or a word processor such as Word. So unless your layout is really complicated and requires exact placing of objects that cannot be done in a word processor or something like Microsoft Publisher, avoid the time and expense of converting it all through In Design or the like, as I have done.  Ultimately it is just going to be exported into a PDF for Create Space.  And if you put it in In Design, then you also have to have a copy in a word processor to hand it over to a Book Baby or another eBook publisher as well.  This is double the work.
If you are going to use In Design for your printed copy, then complete the book first in a word processor and send it off to the eBook publisher so that you can have that element working for you while you are converting over to In Design for the printed version.  The conversion process can take quite a while.
If you have good computer skills, and are going to use In Design, then take time to learn the basics yourself.  Time is definitely money in this realm.  do what you can yourself and then hire someone with greater expertise to do the more complicated parts.
If possible, hire someone at a package price to do the conversion – rather than by the hour.  You will be grateful that you did!
If you are working with private editor/publishing assistance, be sure to get a written and signed contract of what you are getting done and how much it is going to cost.
Make sure you have a great cover design.  The cover is what initially grabs people's attention – especially in printed form.  Make sketches or notes of what you see as the cover before meeting with someone to design it for you.  The more details – including color – that you have, the better.
And of course get a good editor or two (the more eyes the better).  It is amazing how many times a manuscript can be read and still find errors!
 So all this said.  I wish all new authors and writers a delightful and prosperous journey.  Writing and sharing your ideas and visions with the world can be a deeply satisfying experience, even if only a handful of people ever read your book.  Whatever you write, just as whatever we speak, all goes into the global consciousness and enriches our united experience.
Blessings be!
 By Kathryn Shanti Ariel