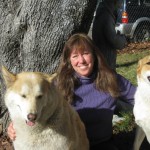 EXPERIENCE SUMMARY
 Animal Care Experience
Companion: cats, dogs, horses, fish, birds, lizards … pure joy… I have lived with animals most of my life. They have been in service to me as much as I to them. They have provided willing friendships for me to learn and demonstrate holistic living and healing methods to promote greater wellness and more harmonious healing when necessary.

Wildlife: Project Wildlife: I was on the raptor team and had two permanent cripple red tailed hawks in my home care. I also worked with owls, song birds and small mammals.  Tasks included: cage cleaning and repair, feeding, vet visits & general animal health awareness, giving education programs, etc.

Holistic Animal Care / Consultations on wild and domestic animals and their humans; often working in tandem with veterinarians. Over the years I have trained in a variety of holistic modalities including homeopathy, herbs, flower essences and energy healing techniques.  I am also an intuitive communicator.  Through this wisdom I provide consultations and do educational writing to those who are interested in expanding their awareness.

Trauma Recovery: Much of my service and that of my wolfdog companion Ishnahnay has been and is doing conscious trauma recovery for animals and humans the later often with Ishnahnay's or other animal's assistance. This includes physical, mental and emotional areas of trauma.

Pet sitting and dog day care – self business primarily with dogs and cats. While living in Mount Shasta I offered pet sitting, dog walking and holistic training.
Educational Writing – Primary Subject Focus – Nature and Health
Author: Recently published, Holistic Emergency Care and Trauma Recovery for Animals Vol I. Soon to follow, Holistic Emergency Care and Trauma Recovery for Humans, and other titles.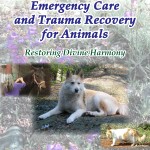 Sierra Club, Project Wildlife and Audubon Society :Environmental focus

Girl Scouts of America: health and outdoor skill focus in workshop venue

Earthwise Institute (self-owned business) : health & nature education; designing courses, writing articles & doing trainings on various subjects.

Song of the Dove Foundation (self-owned business)

Ariel's Natural Animal Care (self-owned business)

Shasta Commons (local non-profit) & Spirit Connections newspaper
Websites and FB Presence
 Business and Computer Experience
Control Data Corporation, San Diego, CA /Digital Corporation, Colorado Springs, CO /National Systems & Research, Camp Pendleton, CA

CMStat, San Diego, CA

RF Software Training & Support (self-owned business)

Living Color Designs – Plantscaping

Ariel's Natural Animal Care

Kathryn Ariel's Freelance Services

Earthwise Institute
Formal Education         
A.A Natural and Biological Sciences

B.S. in Outdoor Education & Physical Education, University of West Florida, Pensacola, FL 1976

B.S. in Computer Science/Information Systems, Chapman College

Holistic Healing Training (Homeopathy, Herbology, Energy Healing) 1989 – ongoing
Computer Skill Summary
Microsoft Word * Microsoft Publisher * WordPress, HTML, Microsoft PowerPoint * Internet * Social Media